Read and download a pdf of IFAN's recommendations for food allergy service provision here.
March 2015 Claire Nickolls and Dianne E Campbell explore and address 10 common myths surrounding food allergy. Download a pdf version here.   Members of the European Parliament (MEPs), patients, doctors have joined forces in an Interest Group to take actions on allergy and asthma in Europe launched on March 25 at the European Parliament.  Read the press release here
February 2015 LEAP study findings published. Click here to access the full paper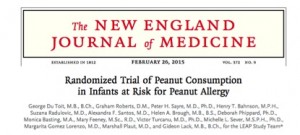 Allergy Matters 2014  Newsletter 1, Newsletter 2, Newsletter 3, Newsletter 4
Read EFSA's Scientific Opinion on the evaluation of allergenic foods and food ingredients for labelling purposes EFSA 2014 allergen labelling
September 2014-Anapen autoinjector presentation in Ireland is changing.  Read about it here
EAACI publish Food Allergy and Anaphylaxis Guidelines-July 2014
EAACI publish their position paper on primary prevention of food allergy-2014.  Read more here
June 2014 UK Medicines and Healthcare Products Regulatory Agency publish Adrenaline auto-injector advice for patients.  Read more
10/03/2014 from the AAAI annual meeting 10 things physicians and patients should question.
27/02/2014 Jext Patient Level Recall.  Patients who return pens to pharmacies will have the equivalent number provided, free of charge. The same applies to pharmacies returning pens to wholesalers, wholesalers back to ALK, etc.
13/01/2014  Parents of children with a food allergy have to find a balance between over-anxiety and complacency.  Irish Times Life & Style Parenting article.  
20/12/13  It is reported in today's Irish Independent newspaper that Dublin teenager Emma Sloan died on December 18th, minutes after suffering a fatal allergic reaction.  IFAN is shocked to learn of this tragic news and expresses sincerest sympathies to Emma's family.  IFAN has issued this statement on fatal food anaphylaxis in response.