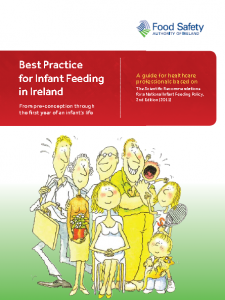 Pregnant women should avoid consuming foods to which they are allergic.
Where there is a risk of an infant having a food allergy, there is no evidence that avoidance of milk, egg, peanut or tree nut by a pregnant mother is of any benefit. Unpasteurized milk and dairy products including soft, mould ripened cheese; raw or lightly cooked eggs and foods that contain them should be avoided during pregnancy as they have sometimes caused illness that could affect the fetus. Milk is an excellent source of calcium and protein, 3 servings from the Milk, cheese and yogurt daily should be included in the diet of pregnant mothers. Egg is a good source of iron, vitamin D and essential fatty acids and should be included in the diet of pregnant mothers in accordance with the FSAI's "Best Practice for Infant Feeding in Ireland", 2012.
Further information is available from the HSE's booklet "Healthy eating for pregnancy" available from your local Health Promotion Department or online at www.healthinfo.ie.
Breastfeeding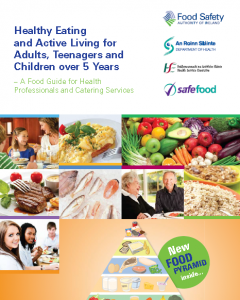 Breastfeeding mothers do not need a special diet and should be encouraged to follow healthy eating guidelines.
Cow's milk, egg, peanut and tree nut  proteins are detectable in breast milk of mothers who eat them. There is no evidence that avoidance of milk, egg, peanut or tree nut is of any benefit in preventing allergic sensitization. Exclusively breast fed infants with cow's milk allergy may respond to a time defined maternal exclusion of all cow's milk and dairy foods, this needs to be supervised by a Dietitian. Egg protein from the mother's diet is detectable in breast milk. For Breastfed babies with eczema, maternal avoidance of egg may improve eczema, this needs to be assessed by a qualified Clinician. .
For breastfeeding advice, mothers should refer to www.breastfeeding.ie and the HSE booklet "Breastfeeding your baby" available from Health Promotion Departments or online at www.healthinfo.ie