IFAN executive committee 2018/2019

Paediatric Allergists: Dr. Aideen Byrne, Dr. John Fitzsimons, Professor Jonathan O'B Hourihane
General Practice: Dr. Fiona Magee
Non Consultant Hospital Doctors:  Dr. Miranda Crealey, (Higher Specialist Trainee, Paediatrics) & Dr. Carol Stephens (Basic Specialist Trainee, Paediatrics), Dr. Susan Keogh, Dr. Beth Gordon.
Parent: Niamh Flynn
Registered Dietitian: Ruth Charles (Secretary)
IFAN core working group 2011
Acknowledgements
IFAN currently receives unrestricted educational support for its work from (alphabetical) Danone Early Life Nutrition & Nutricia Advanced Medical: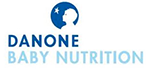 The act of  linking to an external website does not imply ownership or endorsement by IFAN.
Funding received by IFAN from industry & commercial enterprises are lodged to and managed by IFAN's unrestricted Education and Development Funds without industry influence.
Committee members have attended educational meetings funded by commercial enterprises and have received speakers fees. They have/have had complete control over lecture content which is based on evidence based information independent of industry influence.
Disclosure statements from Danone Baby Nutrition, Nutricia Advanced Medical Nutrition.

Special thanks to Aoife Crowley current administrator and Bronagh Clarke, Emily Butler and all the staff, at UCC's Department of Paediatrics & Child Health for their highly efficient administration.
Thanks to Dr. James McIntosh and staff at Safefood for facilitating network meetings.
Thanks to all IFAN members and Anaphylaxis Ireland (now disbanded) for their contributions and support.
This guidance represents the view of IFAN, which was arrived at after careful consideration of the evidence available for example, UK's National Health Service's National Institute for Health and Clinical Excellence (NICE), British Society for Allergy and Clinical Immunology (BSACI), World Allergy Organization (WAO) Diagnosis and Rationale for Action against Cow's Milk Allergy (DRACMA), among others, where grading of recommendations assessment, development and evaluation (GRADE) was used as a method to assess study quality. However, where GRADE was not appropriate, quality assessments were based on critical appraisal of the study design and limitations. GRADE is currently only developed for intervention studies .and not appropriate for clinical questions.  Where GRADE was not used, its principles (indirectness, limitations, inconsistency, imprecision and other considerations) formed part of the discussion of the evidence with the core working group.  Healthcare professionals are expected to take it fully into account when exercising their clinical judgment.  However, the guidance does not override the individual responsibility of healthcare professionals to make decisions appropriate to the circumstances of the individual patient, in consultation with the patient and/or guardian, and informed by the summary of product characteristics of any drugs they are considering.